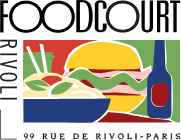 Louvre-Lens - An emblematic museum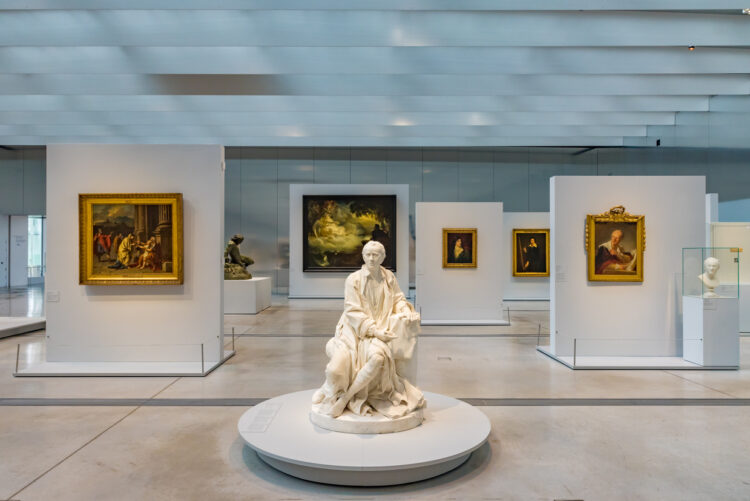 Everything you need to know about the Musée du Louvre in Lens
Introduction
Nestled in the picturesque landscape of Lens, Pas-de-Calais, the Louvre-Lens bears witness to the convergence of art, history and architectural brilliance. Established as a public institution through the collaborative efforts of the Nord-Pas-de-Calais regional council, the Pas-de-Calais département, the Lens-Liévin urban community, the city of Lens and the Musée du Louvre, this "second Louvre" has become a beacon of cultural enrichment. Connected to the emblematic Louvre in Paris via a scientific and cultural convention, it has become the symbol of the renaissance of the Nord-Pas-de-Calais coalfield. It also preceded the Louvre Abu Dhabi, which remains France's largest cultural project abroad.
Find out more about the 3 Louvre museums
Success stories of the Musée du Louvre de Lens
Historical roots and architectural mastery
Located on the site of a former coal mine, Lens-Lens has transformed an industrial relic into a cultural masterpiece. The architectural finesse, overseen by the Nord-Pas-de-Calais regional council, extends over twenty hectares, incorporating a meticulously landscaped park adorned with 6,600 trees, 26,000 shrubs and 700 perennials. This green haven, recognized as a remarkable garden by the French Ministry of Culture in 2021, serves as a harmonious prelude to the main building.
The extensive complex covers 28,000 square meters, including 7,000 square meters of accessible exhibition and storage space. The star among these is the "Galerie du temps", a 3,000 square metre showcase hosting rotating exhibitions from the Louvre's vast collection. To complement this, an 1,800 square metre temporary exhibition gallery and a 1,000 square metre glass pavilion, housing selected masterpieces from the Parisian counterpart, provide an unrivalled artistic experience. The innovative design, characterized by a cube, a welcoming lobby and four parallelepipeds with curved glass walls, reflects a harmonious fusion with the natural terrain.
Cultural offerings and public engagement
Beyond its architectural prowess, Louvre-Lens opens its doors to a diverse range of cultural experiences. The site is not simply a static museum, but a dynamic hub for international temporary exhibitions, testifying to its commitment to collaboration with the world's leading museums. The grandeur of this cultural institution is also underlined by a 3,600 square meter reception hall, six educational workshops, a 280-seat auditorium called "La Scène", a multimedia library and a resource center.
Culinary connoisseurs will be delighted with a gourmet restaurant designed by local chef Marc Meurin, alongside a cafeteria and fast-food outlets. The holistic approach encompasses laboratories, offices and a bookshop, making Louvre-Lens a complete 21st-century cultural entity.
Recognition and Cultural Impact
The significance of Le Louvre-Lens extends beyond its physical boundaries. The site, framed by the Bollaert-Delelis stadium and two enormous slag heaps reminiscent of the Louvre Pyramid, has become a cultural landmark. Kazuyo Sejima and Ryūe Nishizawa's architectural brilliance, honored with the prestigious Équerre d'argent award in 2013, attests to the project's success in harmoniously fusing ambience, mastery of light and adaptive reuse of a mining site.
Journey through Time: Museum Construction and Evolution
The genesis of Louvre-Lens goes back to the vision of Jean-Jacques Aillagon, then Minister of Culture and Communication. The decentralization of major Parisian institutions had become a reality, and amid fierce competition from various cities, Lens emerged triumphant. The visionaries behind this decision, including Daniel Percheron and Henri Loyrette, envisioned justice for the mining community and, in so doing, immortalized the "Louvre grannies" – three miners' widows who passionately pleaded for Lens.
The journey from conception to realization saw architectural competitions, the birth of the Route du Louvre and the selection of SANAA, Imrey Culbert and Catherine Mosbach for the architectural and landscape marvel. In 2012, the Louvre-Lens stood proudly, marking the revitalization of the Nord-Pas-de-Calais coalfield.
Achievement and continuing impact
On December 4, 2012, the Louvre-Lens was inaugurated on Saint Barbara's Day, patron saint of miners. Since then, it has welcomed an impressive number of visitors, evolving from 900,000 in its first year to consistently attracting between 450,000 and 550,000 art lovers each year.
As Louvre-Lens continues to evolve, each passing year brings new dimensions to its cultural narrative. The museum's commitment to international collaborations, innovative exhibitions and the ongoing revitalization of the coalfield attest to its enduring significance in the global cultural landscape. Louvre-Lens is not simply a museum; it is a testament to the transformative power of art, architecture and collective vision.
Practical information
Getting to the Musée du Louvre de Lens
The Louvre-Lens offers a variety of means of access, making it easy for art lovers and the curious to visit. The Lens train station, served daily by several trains linking Lens to destinations such as Paris, Lille and Arras, offers a convenient option for travelers. The Louvre-Lens Pass also offers benefits, enabling visitors to take the TER to the Louvre-Lens and return free of charge, a godsend for those exploring the Hauts-de-France region. Local transport lines, such as Bulle 1 every 8 minutes and line 41 every hour, link the museum to Lens station, offering enhanced accessibility. However, visitors are advised to take note of specific recommendations to optimize their journey, including avoiding certain stops for a smoother experience.
Opening hours of the Musée du Louvre in Lens
The Louvre-Lens opening hours are designed to suit different schedules. The museum is open from Wednesday to Monday, from 10am to 6pm, with the cash desks closing at 5:15pm. Exceptionally, the park is open daily from 7am to 9pm from May 1 to October 31. From November 1 to April 30, the park is open from 8am to 7pm. However, please note that the museum is closed on Tuesdays and certain public holidays, including January 1, May 1 and December 25. These flexible opening hours are designed to allow visitors to discover the museum at their convenience, whether they are local residents or travelers from afar.
Prices and ticketing at Louvre Lens
Louvre-Lens offers a wide range of prices to make the cultural experience accessible to all. Admission to the Galerie du Temps and Pavillon de verre is free, while the Galerie d'Exposition Temporaire costs €11, €6 for 18-25 year-olds, and free for under-18s. Visitors can join Louvre-Lens to benefit from reduced rates and other advantages. Online ticketing facilitates the purchase process, and the reservation service is available Monday to Friday to answer questions and help plan visits. The wide range of rates is designed to make art accessible to a broad public, encouraging a diversity of visitors to the museum.
Next News
Previous News